Bodega Bay Buoy
On cold and wintery days surfing at Bodega Bay seems to be a long time away. But for those hearty souls a check of the
Bodega Bay Buoy
will let them know when the "Surf's Up" and ready for some action. Fisherman and kite fliers may also find the bouy information useful when planning a fishing trip or some kit flying on the bay.
Bodega Bay Wave/Wind Information
Today's chart looks like good kite flying weather but maybe a but windy for surfing or fishing.
Oh, and don't forget the Bodega Bay Surf Shack when you are ready for that next surfing adventure.  Surf boards, surfing lessons, board rentals, kayak rentals and bicycle rentals are all available.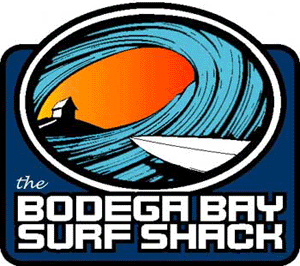 Bodega Bay Surf Shack
Bodega Bay Surf Shack
1400 Hwy 1 Bodega Bay CA.
(707) 875-3944.
EMAIL rmiller@bodegabaysurf.com